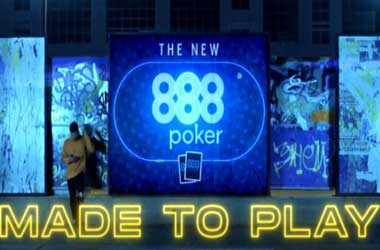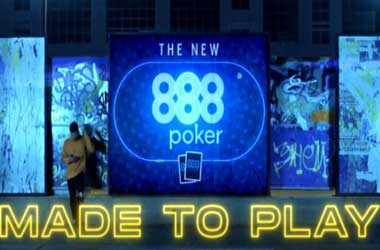 888poker has been making major upgrades to their offerings over the past few months, including the release of a new mobile poker app in October 2020, which came with added features such as portrait mode, as well as customization and multi-table options.
Now, the online poker room is looking to attract more recreational players by launching a new tournament schedule!
All of these efforts are in line with their "Made to Play" rebranding which aims to provide a level-playing field for all players and improve their online poker experience.
To celebrate their latest offering, 888poker will be giving away free tickets and seats worth over $200,000 which players can win over the next month.
888poker
The new schedule offers more prizes, shorter tournaments with more affordable buy-ins, and a wide range of options to accommodate every player. The new collection includes six different types of tournaments, namely, The Big Shot, The Classic, The Dash, The Mayhem, The Rumble and The Voyage.
Each of these tournaments have their own distinct features, and are played in various formats, such as 6-Max, PKO, Turbo, and Deepstack.
The daily schedule offers a mix of these six tournament types, which players can take part for as low as $8.80. With guaranteed prizes of between $3,000 and $20,000, players will certainly find great value without hurting their pockets.
You can take a shot at even bigger prizes every Sunday, with the Big Shot tournaments. You can choose from the low, mid, and high tiers, with entry fees starting at $5.50 all the way up to $525. The Sunday schedule includes the Big Shot Main Event which comes with a $109 buy-in and a sizable guarantee of $150,000.
$200K Worth of Giveaways
Starting today until April 2, you can win a share of the $200,000 worth of giveaways from 888poker. They will come in the form of tickets and seats which will be awarded via Gift Drops, Winner Spinner, and a Discount Sale. In addition to that, the site will also be running freeroll tournaments, giving players the chance to take part in the new tournaments for zero investment.
To enjoy these exciting offers, you need to have an 888poker account. If you have yet to register, you can do so by downloading the mobile app, which is absolutely free for iPhone and Android users. Expect a bonus as soon as you sign up!
For more details, check out the 888poker website.