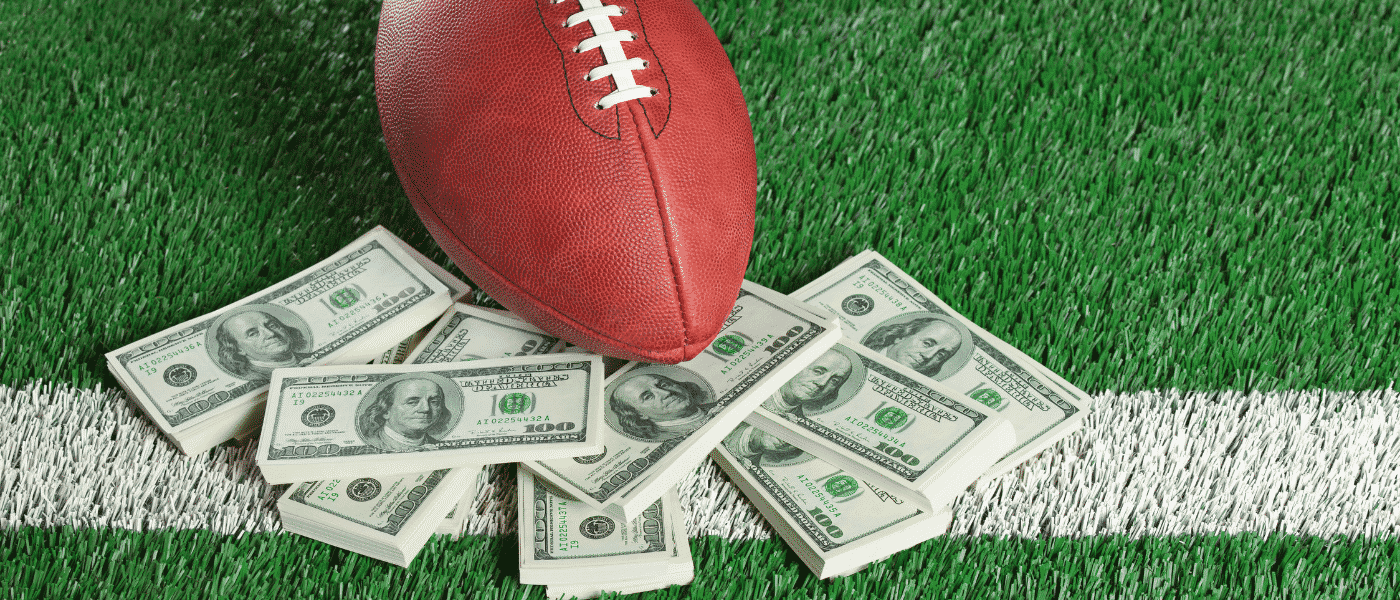 Finding diamonds in the rough. That was Billy Beane's approach as the general manager of the Oakland Athletics. Bally's Corp, previously known as Twin River Holdings, appears to be taking a similar approach to online gambling and sports betting in the US.
Beane's payroll limitations handcuffed his ability to field all-star caliber players in an era of free-spending big market teams. Yet the Oakland A's were consistently a title contender throughout Beane's tenure thanks to his "Moneyball" approach that bucked conventional wisdom.
In an era of multi-billion-dollar mega-mergers and nine-figure marketing deals, Twin River is taking a different approach, beginning with scooping up the Bally's brand at a discount price.
One Person's Trash…
Bally's is an iconic brand, with a nearly 100-year track-record across multiple industries. That said, its best days were in the rearview mirror, and the Bally's brand appeared destined for the scrap heap of history. Until Twin River came calling.
Twin River's October acquisition of the Bally's brand is reminiscent of Harrah's acquiring the World Series of Poker in 2004, in that it was something of an afterthought in a larger deal – the purchase of the Bally's AC property from Caesars. The only difference is I think Twin River knew what it was getting and had a plan, whereas Harrah's lucked into the WSOP when it purchased Binion's Horseshoe when the poker boom's fuse had just been lit.
As former Binion's-WSOP employee Nolan Dalla explained:
"There were erroneous reports stating that one of the main reasons why Harrah's wanted to buy Binion's Horseshoe was to acquire rights to the tournament. This simply is not true. The WSOP pretty much came as an afterthought. For Harrah's, it was like buying a building and then finding out it comes with an attached garage. The WSOP was the garage. It had little or nothing to do with Harrah's making the deal."
Not only did Bally's immediately set out on rebranding its company as Bally's Corp, but it also promised that its sports betting and online gambling sites would fly the Bally's brand. A month later, we know why.
Bringing Bally's to the Masses
Rebranding multiple casinos in multiple states will certainly help rejuvenate the Bally's brand. But, it's a second deal that will really get the word out. That deal will see Sinclair's 21 regional Fox Sports Networks rebranded as Bally Sports and provide access to Sinclair's 190 television stations in 88 markets.
The casino rebrands, and the deal with Sinclair will provide the withered Bally's brand with an opportunity to have a baby Groot-like rebirth thanks to Twin River's wheeling and dealing.
In the span of a month, the Bally's name went from adorning the side of a couple of third-tier casinos in Las Vegas and Atlantic City to a national company with as many as 14 casino properties and a racetrack in ten states (pending sales) and branded television networks in 21 markets.
And Bally's casinos are in a lot of prominent sports betting markets:
Arapahoe Park Racetrack (Colorado)
Golden Gates Casino (Colorado)
Golden Gulch Casino (Colorado)
Mardi Gras Casino (Colorado)
Dover Downs Hotel & Casino (Delaware)
Tropicana Evansville (Indiana) [sale pending]
Jumer's Casino & Hotel (Illinois) [sale pending]
Eldorado Shreveport (Louisiana) [sale pending]
Hard Rock Hotel & Casino Biloxi (Mississippi)
Casino Vicksburg (Mississippi)
Casino KC (Missouri)
Bally's AC (New Jersey)
Mont Bleu Resort Casino (Lake Tahoe, Nevada) [sale pending]
Twin River Casino Hotel (Rhode Island)
Tiverton Casino Hotel (Rhode Island)
And Then There Is the Bet.Works Deal
In addition to upping its exposure, the new Bally's also scooped up a sports betting and online gambling platform in a $125 million deal with Bet.Works.
According to a press release, David Wang, Founder and CEO of Bet.Works, will serve as the CEO of Bally's Interactive upon closing the transaction. Bally's Interactive will integrate Bet. Works' experienced team of over 130 employees across three offices, including approximately 90 engineers, into its interactive operations. Bally's Interactive also plans to open a technology development center in Rhode Island by the end of 2021, initially with 25 employees.
"This is the next step in our Company's evolution," said Soo Kim, Chairman of Bally's Corporation's Board of Directors. "By combining our expanding national footprint of casinos, the recently acquired Bally's brand, and Bet. Works' proprietary technology stack, we have evolved in just a few short years from a regional casino operator into the first U.S. gaming company committed to serving our customers with an omni-channel approach, combining the best of our physical properties with a superior online experience."
Twin River's Evolution
The resurrection of Bally's in about a month is only slightly more impressive than the evolution of Twin River Worldwide over the past half-decade.
As Paul Wharshavsky summed up on Twitter, Bally's (nee Twin River) was a two-property company less than five years ago.
And bear in mind, one property was a converted greyhound racetrack in Lincoln, RI, that now rivals the biggest casinos in the New England market in many metrics. The other property being the Hard Rock Hotel & Casino Biloxi it acquired in 2014.
In 2015, the company purchased an irrelevant Jai Alai facility turned slot parlor in Newport, RI. The latter has since been closed, with the license transferred to a new casino in Tiverton, RI.
And in the past couple of years, it has drastically increased its portfolio with multiple acquisitions totaling just under $1 billion.
And now it has all the pieces in place to make its presence felt in the US online gambling and sports betting industries.