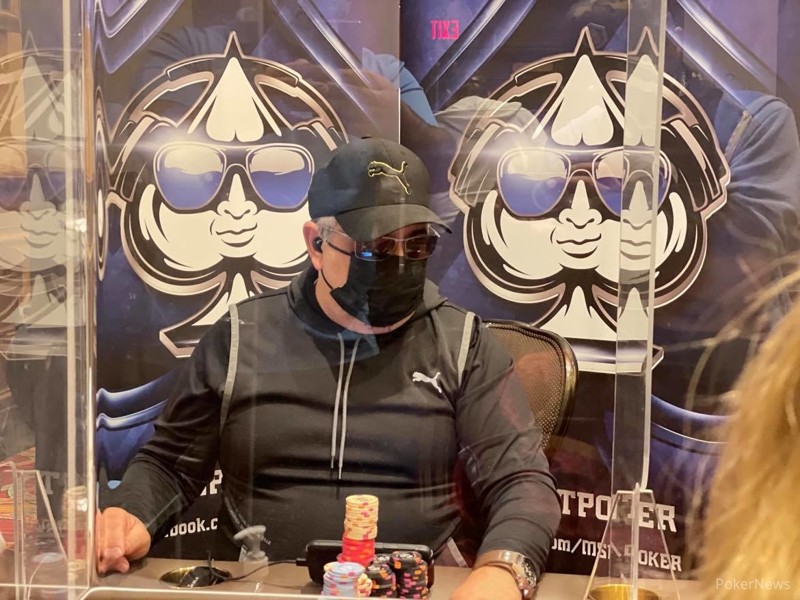 Friday's Day 1b of the 2020 Mid-States Poker Tour (MSPT) Venetian $1,600 Main Event has come and gone, playing 10 full levels with 492 more entries being recorded through the day's 10 hours of play. Of those 493 entries, 158 players were remaining at day's end, and Jora Beit found himself atop the counts with a stack of 345,000.
Beit came into play hot off a second-place finish in an earlier $300 DeepStack Extravaganza that earned him $10,998, and he was able to carry that momentum through the second of two starting flights to take a stack of more than 200 big blinds into Sunday's Day 2.
Matt Bond (321,500) also ended the day above 300,000, finishing not only second in the counts, but also second overall in chips among the 226 combined players who earned their way to Day 2 among the first two flights. The pair of players were the only two to finish larger stacks than Day 1a chip leader Salim Admon (293,000). Other players among the top stacks when chips went into bags included Dale Eberle (279,500) and Nahid Toma (268,000).
The above players were far from the only notables to advance, with others including Tim Reilly (229,000), Viet Vo (186,000), Phil Mader (139,500), and MSPT Hall of Famer Blake Bohn (71,000). The Massey brothers, Aaron (148,500) and Ralph (93,500) also made it through after spending a significant portion of the day at the same table as one another.
Bob Whalen, Lee Markholt, Todd Sladek, Cody Espeseth, and Ryan Dodson were among those who failed to advance, and most, if not all will be expected to try their hand at advancing on Saturday's Day 1c, the final of three starting flights.
Just like last weekend's $1,100 Main Event, Saturday is sure to bring an overflowing influx of players looking to add their names to Sunday's Day 2 roster. Play begins at 11:10 a.m. for the final flight, though all who wish to play are recommended to arrive significantly earlier to ensure they get a seat before the list of alternates takes effect.
PokerNews will be providing you all of the action that is sure to ensue, so be sure to come back and follow along.