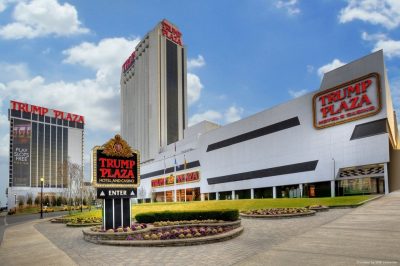 American businessman Carl Icahn revealed that his company's charity unit is set to donate a total of $175,000 to the Boys and Girls Club of Atlantic City as a replacement for the money that would have been raised by an auction of the right to press the demolition button for the former Trump Plaza casino.
As CasinoGamesPro reported earlier, an auction house that has been trying to raise money for a local youth charity organization announced an auction for the chance to blow up the former Trump Plaza casino. However, the efforts were canceled this Monday after the auction house received a letter from Mr. Icahn. The conservative billionaire owns the former casino that has been demolished for months.
The decision of Mr. Icahn to donate the aforementioned amount came shortly after the solicitation of bids was canceled by Bodnar's Auction, citing a letter it got from the billionaire's company asking it not to proceed with the auction. According to Mr. Icahn's company, the auction that would offer the public spectacle would also be a safety risk as some flying debris could injure either whoever presses the demolition button, or the crowd gathered to watch the demolition.
New Demolition Date for Trump Plaza to Be Announced on January 21st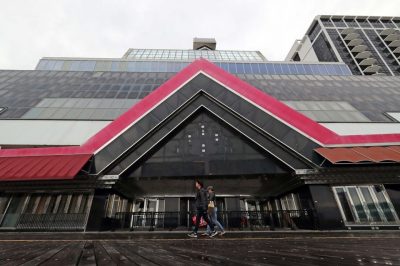 In December 2020, Mary Small, the Mayor of Atlantic City announced the auction that was planned as a fundraising tool for a local youth charity. At the time, Mr. Small shared hopes that the auction of the right to press the demolition button could have raised about $1 million for the organization.
The former Trump Plaza casino became operational in 1984, occupying one of the prime real estate spots at the center of Atlantic City's Boardwalk and was closed thirty years later, in 2014, after Mr. Trump cut most of his ties with Atlantic City. Since then, the place has been left unoccupied until demolition work finally commenced in 2020.
The remainder of the building's structure was set to have been demolished on January 29th but the organizers had announced a delay, with the auction house saying it had no other choice but to stop the auction after receiving the letter from Mr. Icahn's company. Atlantic City Mayor said that a new demolition date would be revealed on January 21st.
Mr. Small acknowledged the cancelation of the auction and praised Icahn's decision to replace the money the auction would have raised, saying that public safety remained an issue of paramount importance. According to the Mayor, it is also a matter of great priority to maintain a positive relationship with Mr. Icahn, especially considering the fact that the interested parties would have to decide what building should take the place of the former Trump Plaza casino.