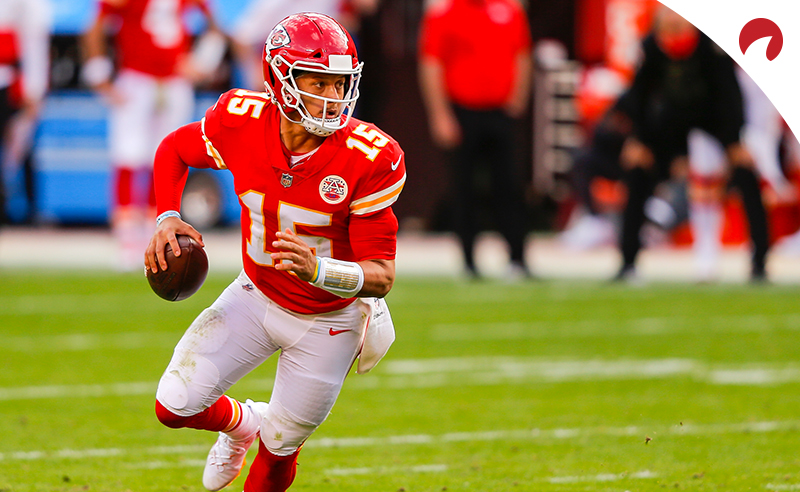 Vegas veteran Benjamin Eckstein, author of America's Line, brings three decades of experience to make weekly picks in his "Ecks & Bacon" column.
Las Vegas – Lotta firsts this season. First-ever Capper Cup. First year with basically no fans in the stands. And one more first. This week, for the FIRST time, ELEVEN of our Cappers are on the Kaycee Chiefs. Yea, YO ELEVEN!!!
Apparently, the rest of the world is paying attention to the Capper Cup, and the line has already jumped from K.C. -7 to -8, even found some -8.5 at some sportsbooks. Maybe they were all reading from the Andy Reid playbook, and found out that the big guy has been MONEY after the bye week, with 18 straight up wins in 21 games for a staggering 86%. Against the spread, the record is 14-7, which is still a very tasty 67%.
Three of the top five, including [email protected], who is sitting in the penthouse, are on the Andy train. Sean Green & Ryan Kramer at #3 from the Sports Gambling Podcast and Robert Ferringo at #4 from Doc's Sports are also riding Kaycee.
The only Cappers in the Top 5 that are not, include Paulo Antunes at #2 from Team Odds Shark, who is on the Patriots -1 point over the Texans. And Tony Riccobono at #5 from the International Business Times, who is on the Packers at +1 point over the Colts.
If you're still thinking machine over mankind, the Prediction Machine is looking to bounce back with the Eagles +3.5 points over the Browns.
If you wanna check out the rest of the cappers, you can find a list of all the standings right here.
Benjamin Eckstein is a nationally syndicated sportswriter/oddsmaker. His column, America's Line, with the Ecks & Bacon appetizer, has run in the New York Daily News and over 100 other papers since 1988. You can follow him online at www.americasline.com. He is beloved by most, when he picks winners, and detested by others, when he picks the occasional loser. If you wanna piece of Eck, hit his email…[email protected]