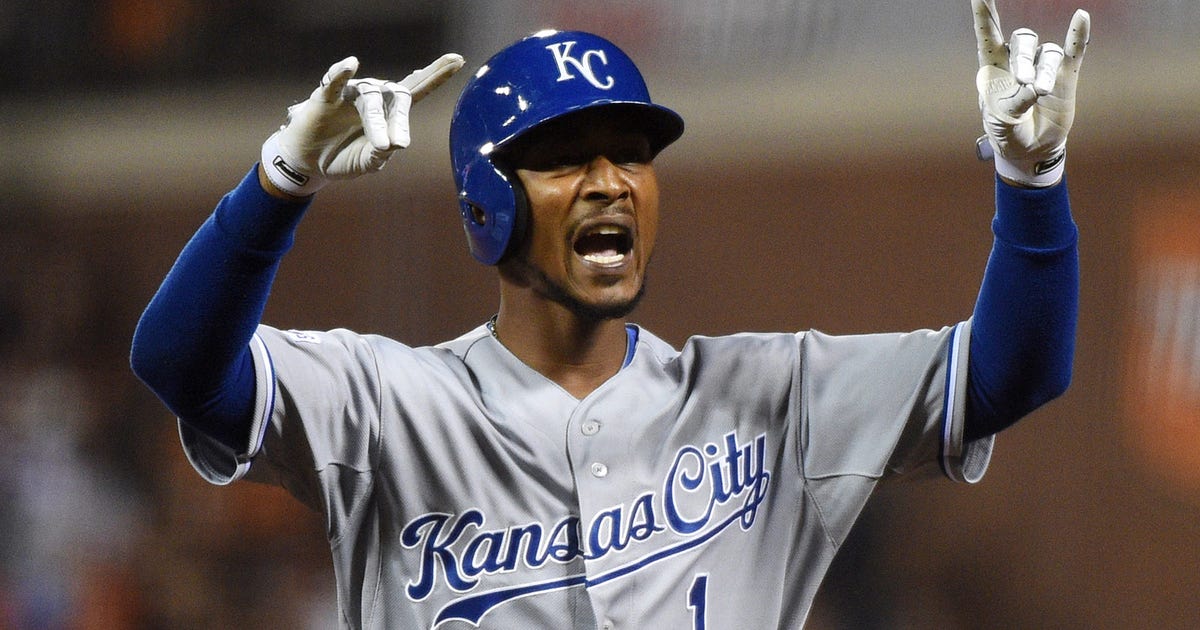 It took five years — not exactly quick — but the guy who explained his play in the field and on the basepaths with the phrase "That's what speed do!" is back.
Outfielder Jarrod Dyson, who played for Kansas City for the first seven years of his career, has signed a one-year major league contract with the Royals, the team announced Friday.
Dyson, 36, played for the Pittsburgh Pirates and Chicago White Sox last season, appearing in a combined 32 games. He was traded to Chicago on Aug. 28 and appeared off the bench in two of the club's Wild Card Series games vs. Oakland.
That made it 21 playoff games in his career, the first 19 of which were with the Royals in 2014 and 2015, when they won two pennants and one world championship. Dyson scored the game-winning run in the decisive Game 5 of the 2015 World Series after entering the game as a pinch-runner in the 12th inning.
It was on the bases where Dyson stood out with Kansas City. He ranks sixth in Royals history with 176 stolen bases, and his 256 career steals are tied for fifth most in the majors since his big league debut in 2010. He has seven seasons with 20 or more steals, including a career-high 36 with the Royals in 2014.
The Royals traded the left-handed batter to Seattle before the 2017 season. He played the next two years with Arizona after signing a two-year free agent deal. He posted career highs in runs (65), hits (92), home runs (seven) and walks (47) with the Diamondbacks in 2019.