Most people would not be inclined to associate betting with television and entertainment. Sports are inherently in the same realm as gambling; this is clearly visible simply through the insane amount of money that is wagered every Super Bowl. But did you know that you can actually place bets on other forms of entertainment such as television and film?
Chances are, you watch these shows anyway, so why not use them as an opportunity to make a little money and increase the excitement while watching?
Our Planet 7 experts are giving you all the inside scoop on what bets you can make, how to make sure the site is legitimate, and how to get the most out of your TV and film experiences.
Entertainment Betting Options
Reality TV and Game Shows
Reality TV is one of America's favorite guilty pleasures — and so is gambling. Can you believe the two can actually be combined?! Here are some of the most popular Reality TV shows to bet on and the bets you can place online.
Competition Shows: With shows like Dancing with the Stars, Big Brother, Master Chef, and the Bachelor, you can always place bets on who you think will win the entire competition. But if you are an avid fan and watch weekly, you can also place weekly bets on who you think will go home/be voted off.
With a show like The Voice, where the judges are also somewhat competing with each other, you can even place bets on which judge you think will win, whether that be weekly or the big winner in the end.
Game Shows: While you might not have enough info ahead of time with most game shows, there is a popular betting theme going around right now — who will replace Alex Trebek on Jeopardy? Trebek was the beloved host of this popular game show for 36 years until his unfortunate passing in 2020. Ken Jennings is a temporary replacement but visit your favorite betting site now to place your bets on who you think will permanently take the coveted position.
Major Award Shows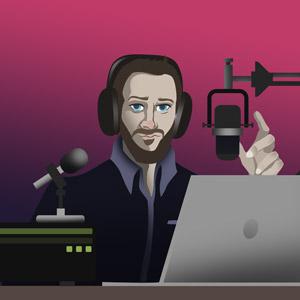 Award shows such as the Emmys, Oscars, Grammys, etc., are the perfect opportunity to place several entertainment-based bets at once. As you probably could guess, you can wager on who you think will win Best Actor/Actress, Best Picture, Entertainer of the Year, etc., but you can also spice things up and make various over/under and prop bets, such as:
How many acceptance speeches will go over the time limit
Will a presenter say the wrong name
Will Jennifer Lawrence trip on the red carpet
Will Brad Pitt bring a date
Will the longest speech be over/under two minutes
Will politics be mentioned over/under x amount of times
Whether you use an online gambling site, or simply wager against your friends, betting on major award shows is a great way to add a little more fun to these long ceremonies. So, do a little research and prepare for the next big show!
Scripted TV and Films
Competition and reality shows are obvious choices for betting, but scripted TV and film is probably something you never considered placing a bet on. Game of Thrones was one of the most bet on television shows in history, with the most popular prop bet being "Who will claim the iron throne?". Other favorites are Better Call Saul and Stranger Things, but pretty much any popular, record-breaking show can be wagered on.
It was recently announced that a new season of Dexter will be made, and we are most excited about the bets that are up in the air after a seven-year hiatus. Will Dexter die? Where will the new season be set? Will Debra Morgan make an appearance? You can place all of these prop bets right now!
With films, under/over box office sales are a popular bet, as well as "who will be the next James Bond/Spiderman/etc."
Miscellaneous Options
There are lots of forms of entertainment that you can bet on — it's not just limited to television and film. Below, we have listed several alternative options (past and present) to give you some ideas on how you can consistently up the ante.
Social Media Options: How many times will Kanye endorse Trump on Twitter in the week before the election; how many times will Patrick Mahomes' girlfriend post on Instagram on the day of the Super Bowl?
WWE
Political Betting
Miss Universe and Various Pageants
Tips for Entertainment Betting
Watch the Shows
This goes without saying, but we're saying it. You can't expect to have a winning chance with these types of bets if you don't watch the content in the first place. Tune in to your favorite game shows, reality shows, and series every week in order to place more educated bets and predictions.
Check Twitter and Tabloids for More Info
Another great way to ensure you walk away victorious (and a little richer) is to check social media sites like Twitter for all the latest gossip and theories. Bounce your ideas off other fans of the show — they might have some good recommendations that can boost your winnings! And as trashy as they are, tabloids are also a great source for entertainment education. Peek inside the personal lives of the contestants on reality shows to see if you're placing the best wager possible.
Price Shop
After evaluating your bankroll and deciding what is an appropriate amount for you to wager, don't just settle for the first online gambling site or bookie that you come across. We have found there to be huge discrepancies between sites like these, and you could end up getting more bang for your buck (and better luck) if you shop around a little for the perfect site for you.
Use Legitimate Sites
If you choose to take things to the next level and not simply place your bets within your friend circles, make sure that you are betting at a legitimate website. Firstly, always check that they have a proper license. Then, read popular gambling blogs, read user reviews, and check all the wagering and withdrawal requirements before wagering your hard-earned money.