Drafting a successful fantasy baseball team requires planning and calibration – otherwise, auto-drafting a roster wouldn't be so dreaded.
Average draft position isn't always a great indication of who you should take, either. Plenty of players get caught up in the hype machine or are overvalued for other reasons and get selected far earlier than they probably should.
We're looking at 10 players who should go later than where they are being drafted while offering suggestions on who you should take instead.
Bo Bichette, Blue Jays – SS (ADP: 23)
Bichette – who's a contact machine – has also proven to be a pretty free swinger, owning a 3.9% walk rate over his 29 games in 2020. His efforts have been paying off despite a limited sample, hitting .307/.347/.549 with 16 homers in 75 games since his 2019 debut. Bichette has also spent time on the injured list in both seasons, limiting his overall exposure. It's a big leap to trust him so early. If you missed out on a top shortstop, it's wiser to go for a higher floor.
Alternate selections: Xander Bogaerts, Red Sox – SS (ADP: 30); Alex Bregman, Astros – 3B/SS (ADP: 37)
Nolan Arenado, Cardinals – 3B (ADP: 27)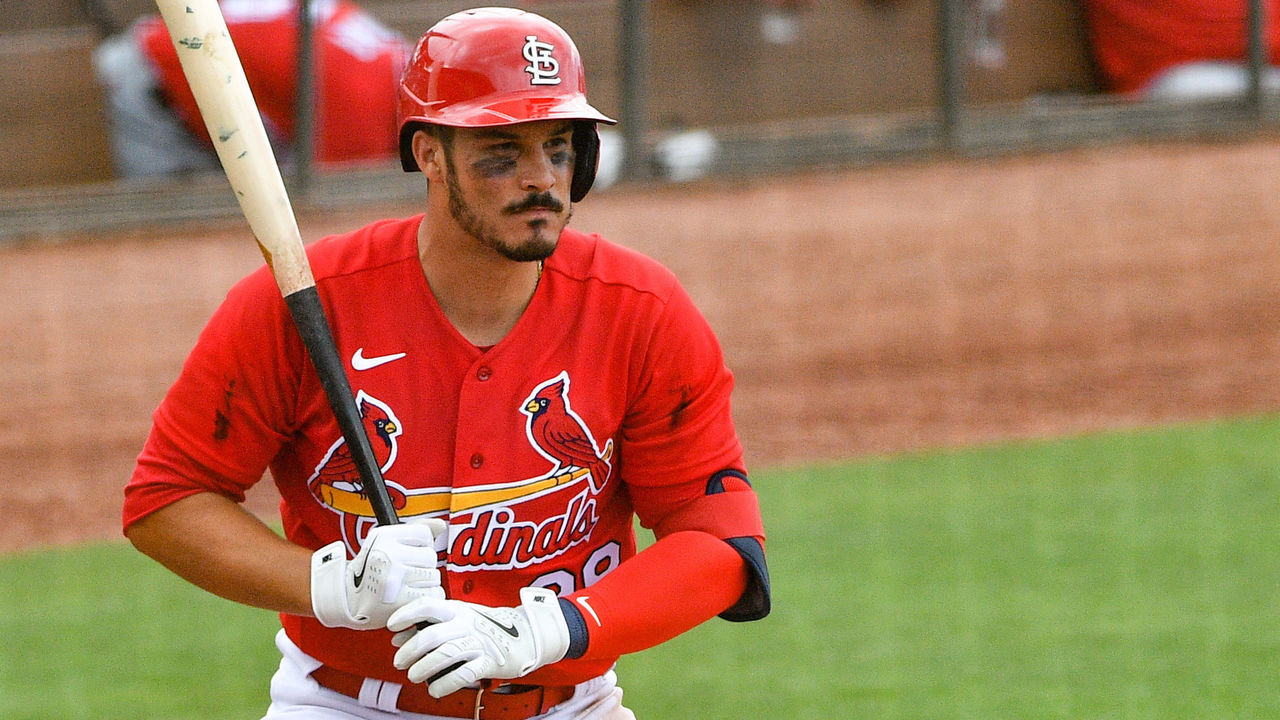 While going from a perennial first-round selection to a third is a considerable drop, it may not be enough. Arenado doesn't play his home games at Coors Field anymore, and while he may not exactly struggle with his transition to another city, it's still worth considering his home/road splits with the Rockies.
| Split | GP | R | HR | RBI | AVG |
| --- | --- | --- | --- | --- | --- |
| Home | 543 | 386 | 136 | 461 | .322 |
| Road | 534 | 263 | 99 | 299 | .263 |
Those road numbers aren't awful, but they're much more human than his otherworldly dominance at Coors.
Alternate selections: Anthony Rendon, Angels – 3B (ADP: 31); Rafael Devers, Red Sox – 3B (ADP: 41)
Adalberto Mondesi, Royals – SS (ADP: 28)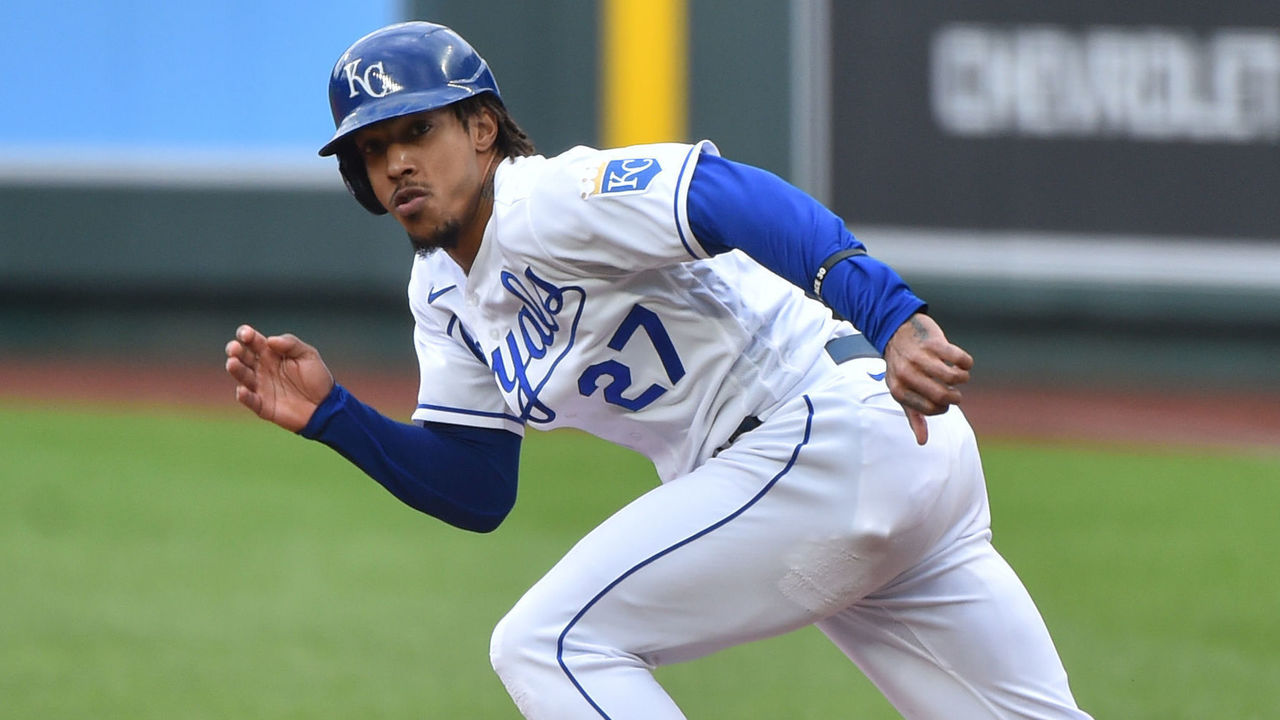 Speed is the name of Mondesi's game, but he hasn't done much else with enough consistency to warrant this high of a selection. Yes, stolen bases are very much at a premium, but selling out to corner the market on one category this soon in a draft is a fool's errand. If Mondesi starts hitting for a higher average or shows more pop in his bat like Trea Turner has done, then this is a more than reasonable slot. Until then, it's more sensible to collect stolen bases from players who offer more depth.
Alternate selections: Ozzie Albies, Braves – 2B (ADP: 32); Corey Seager, Dodgers – SS (ADP: 39)
Cavan Biggio, Blue Jays – 2B/OF (ADP 60)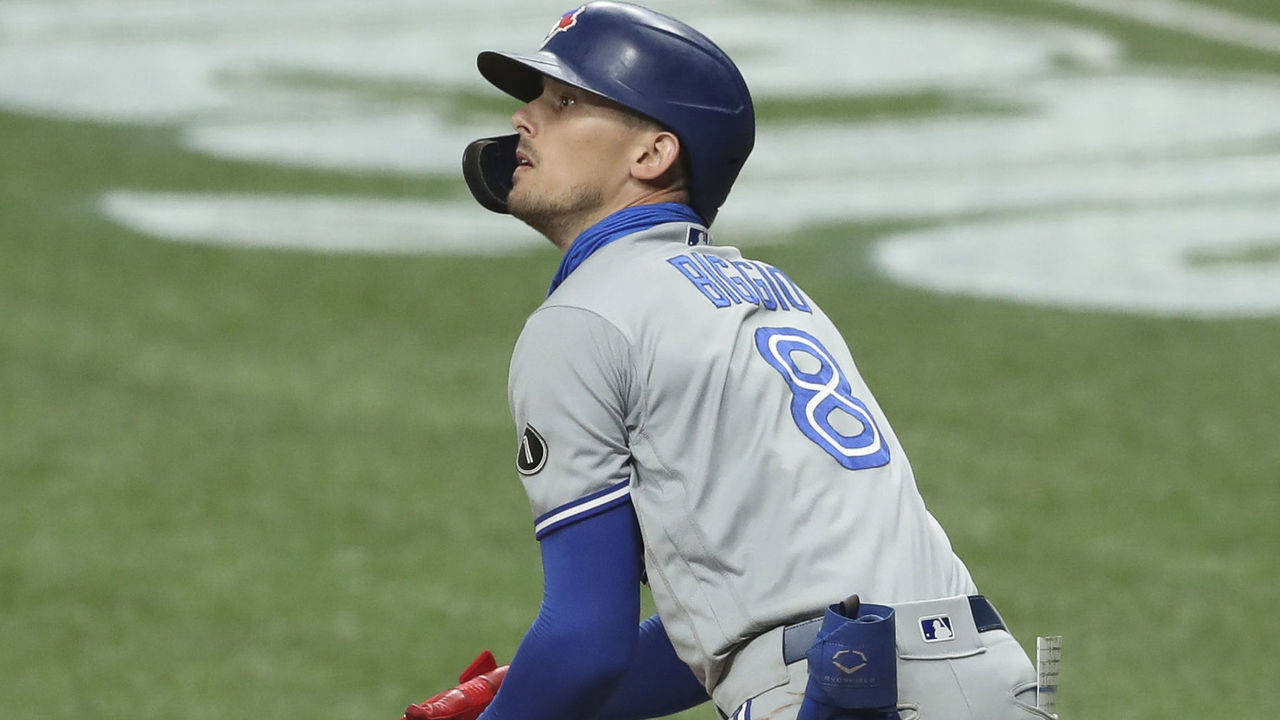 Biggio may wind up being a better "real-life" player than he is in fantasy. The 25-year-old does a little bit of everything but hasn't shown a ton of upside in any one area besides his ability to get on base – which makes it easier to ignore his somewhat low batting average. In OBP leagues, this might not be a terrible place to take him. But in standard leagues, it's a reach.
Alternate selections: Gleyber Torres, Yankees – 2B/SS (ADP: 62); Keston Hiura, Brewers – 2B (ADP 65)
Brandon Lowe, Rays – 1B/2B/OF (ADP: 67)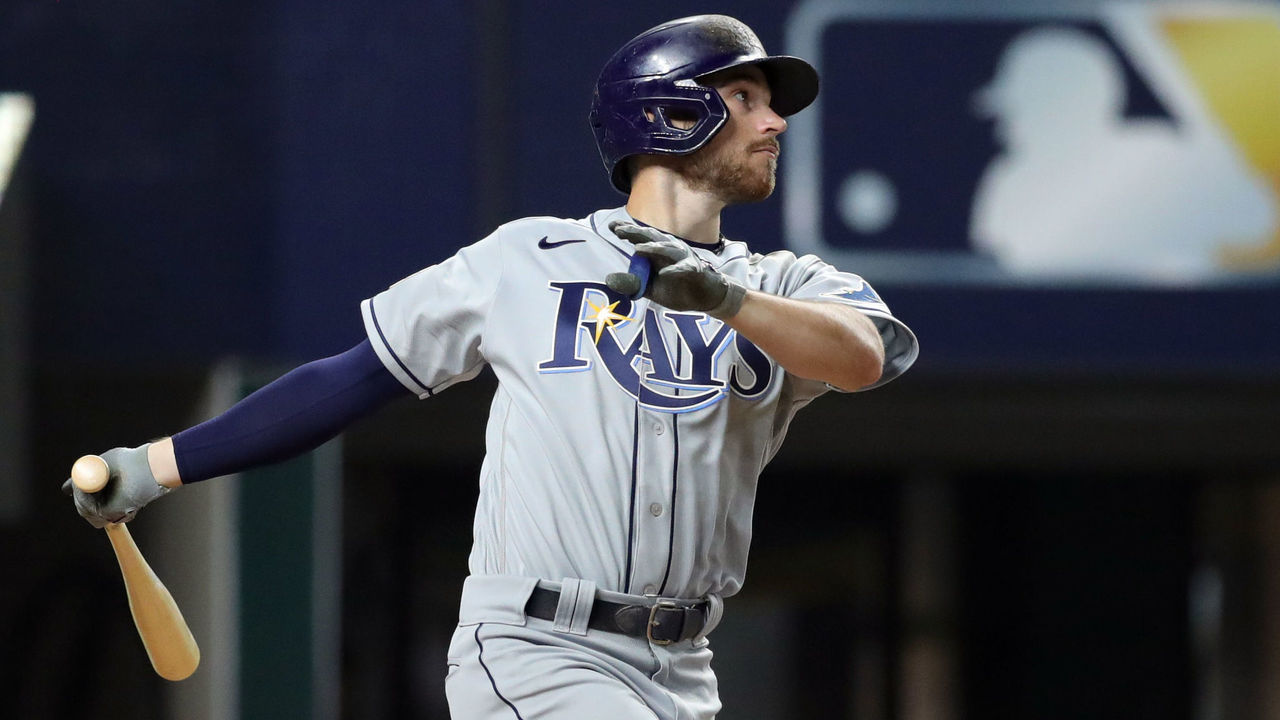 Lowe is in a very similar boat to Biggio. The 26-year-old has a decent floor in most categories, and he might return value relative to his draft slot if he can extend his power over a full schedule while staying healthy. Lowe may be somewhere between the two poles of his 2020 production, with his 195 wRC+ over the first half being incredible and the 104 he posted in the second half being extremely disappointing. Targeting a more battle-tested hitter at this draft stage would be more advisable.
Alternate selections: Eugenio Suarez, Reds – 3B (ADP 73); Ketel Marte, D-Backs – 2B/SS/OF (ADP: 75)
Marco Gonzales, Mariners – SP (ADP: 157)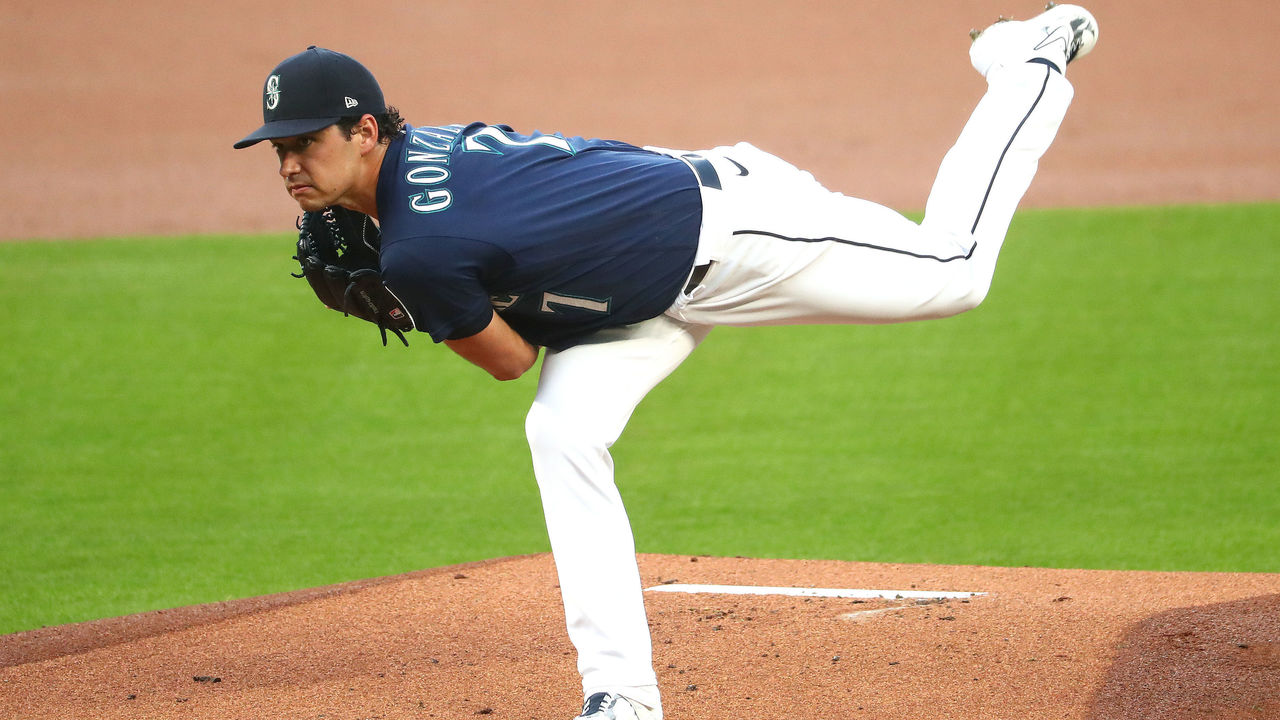 Gonzales has not shown an affinity for strikeouts for much of his career. The southpaw's 8.27 K/9 in 2020 was the highest he's ever registered, which doesn't bode well for his fantasy ceiling. Gonzales is still very effective (3.10 ERA, 0.95 WHIP), but strikeout upside is important, and there are usually stronger options available in most drafts – even at this point.
Alternate selections: David Price, Dodgers – SP (ADP: 169); German Marquez, Rockies – SP (ADP: 171)
Devin Williams, Brewers – RP (ADP: 167)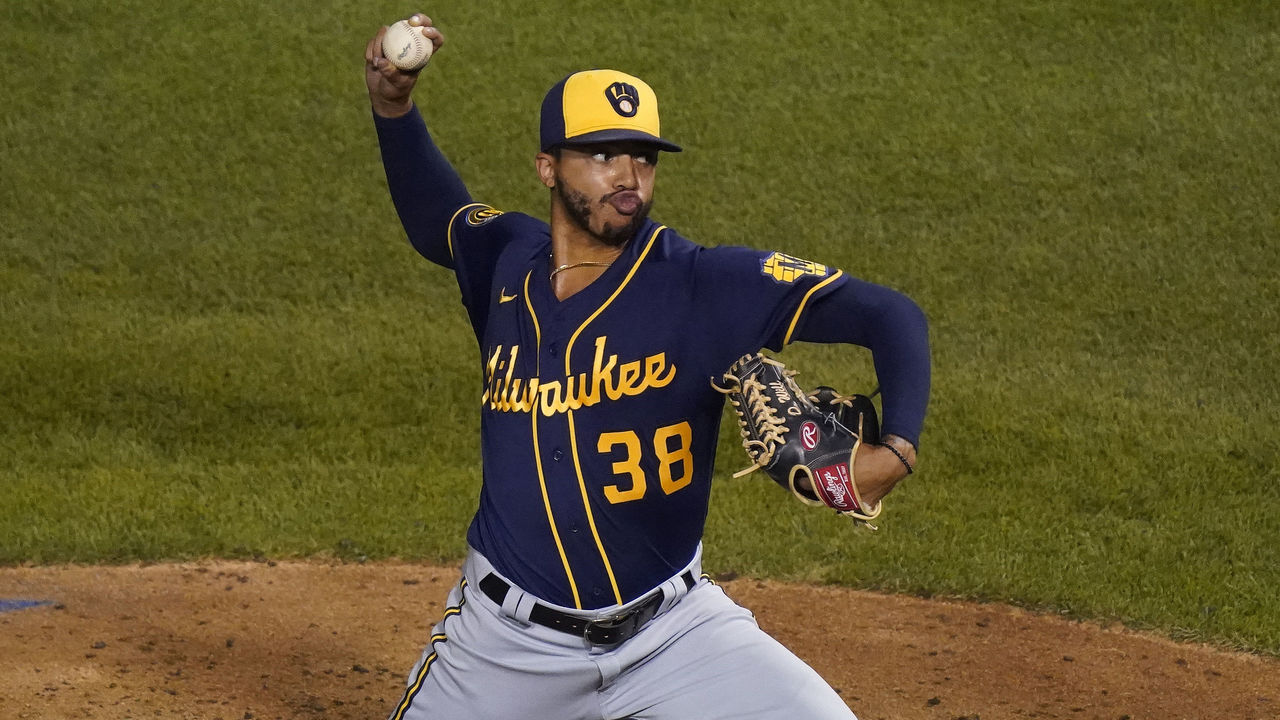 Williams is armed with arguably the best pitch in baseball (his devastating changeup), and his strikeout upside (17.67 K/9 in 2020) will prove valuable. However, he's a reliever who may not be in line for saves, which – rightly or wrongly – limits his appeal in fantasy. If Josh Hader gets traded, Williams is suddenly the best fantasy reliever, but that seems unlikely to happen despite recent rumblings. But if your league counts saves+holds as a category, take Williams even earlier than this without hesitation.
Alternate selections: Craig Kimbrel, Cubs – RP (ADP: 172); Rafael Montero, Mariners – RP (ADP: 188)
Dustin May, Dodgers – SP (ADP: 187)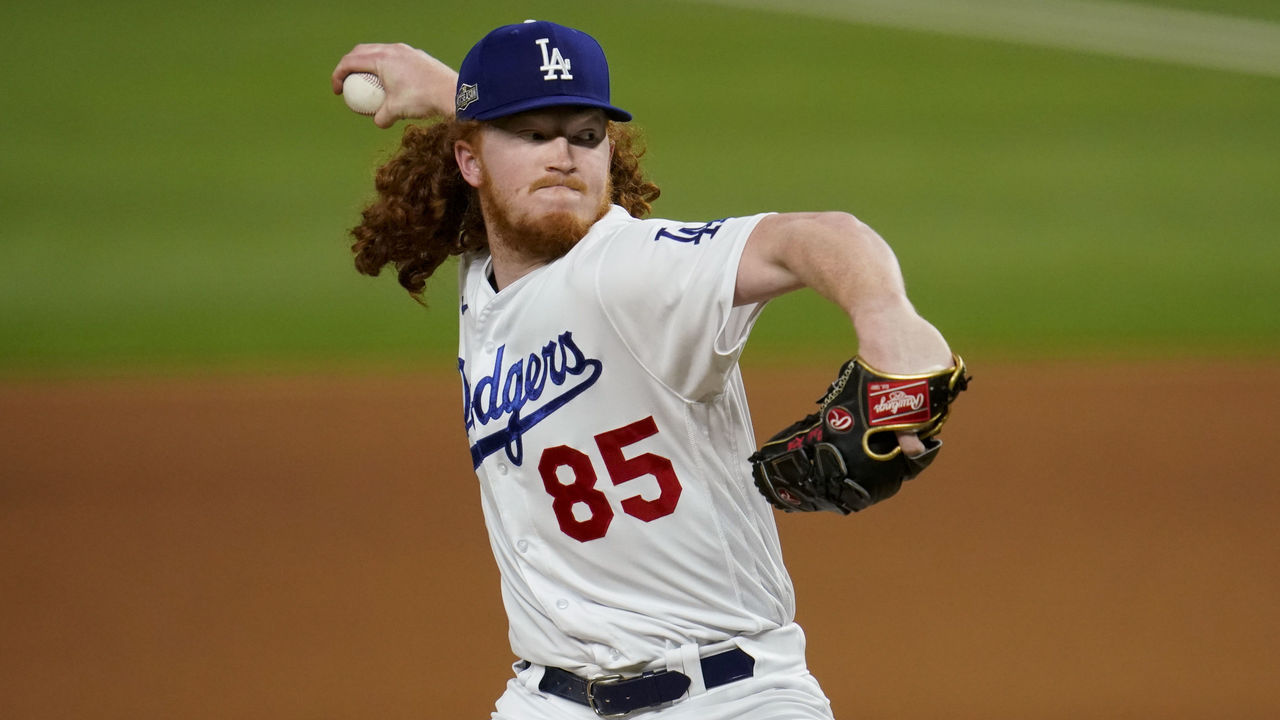 The Dodgers are so deep at starting pitcher, which – while beneficial for the team's championship pursuits – severely limits certain players' immediate fantasy output. May might not even crack the Opening Day roster, and if he does, he might be behind Tony Gonsolin for first hurler to join the rotation if there's an injury. The innings aren't guaranteed to be there even if veteran David Price is open to a bullpen assignment like he's recently said.
Alternate selections: Triston McKenzie, Indians – SP (ADP: 176); Shohei Ohtani, Angels – SP (ADP: 184)