Archives
Posted on
December 15, 2020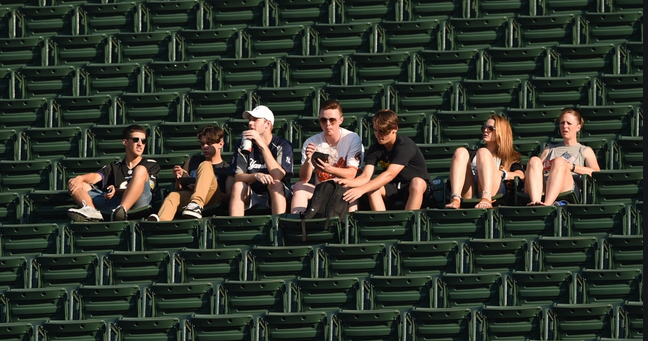 There is something good, perhaps even nostalgic, about walking into a land based sportsbook and placing a bet. There is a buzz around the room as punters watch the screens and follow their bets to see if they have backed a winner. However, times have changed and more people are choosing to place their bets online to capitalise on the huge US sports market of NFL, NBA and MLB.
One of the many reasons why online sports betting is the future, is the continued development of mobile technology and applications. Now, rather than having to be sat at home on a desktop computer or laptop to place a sports bet, it is now possible to do so using a mobile phone. In the United States for example, we now have a huge selection of mobile sports betting apps from some of the leading brands including William Hill, Unibet, DraftKings, FanDuel, BetMGM Sports, PointsBet, and many more.
For people where online sports betting is legal, all you have to do is pull your mobile device out of your pocket and within a few taps of the screen, you can place a sports bet. This is extremely convenient and there is no need for anyone to make a trip to the land based sportsbook. That alone means online sports betting is the future.
However, there are several other factors that come into play when betting online and one of them is payments. There is something safe and secure about walking into a land based sportsbook and placing a bet using cash or a card. It is something we all do on a daily basis when buying groceries, a chocolate bar, or a newspaper and is trustworthy. In terms of online sports betting, questions have been raised about the safety of adding funds to an online betting account.
Thankfully, that has changed in recent years and the introduction of PayPal sportsbooks, such as those available in Tennessee, has made the whole payment process easier and safer. Millions of people around the world use PayPal as a method of online payment. it first became popular for people buying and selling on eBay but has now been adopted by thousands of popular online stores and sportsbooks. Using Tennessee as an example, BetMGM sports, DraftKings Sportsbook, FanDuel Sportsbook all accept PayPal as a method of deposit and withdrawal. In their own words, 'PayPal is the faster, more secure way to pay online' and you do not have to enter your financial Information every time you want to place a sports bet. PayPal is also free to use, making it a great choice.
In addition to the convenience and secure payment methods, online sports betting is the future because it offers the opportunity to follow the action live and cash out bets early. Live streaming means it is now possible to watch a sporting event live on the bookmaker app and cash out your bet before the end of the event. This is just one of the many new features to be introduced thanks to the development of online sports betting and the future is extremely exciting.