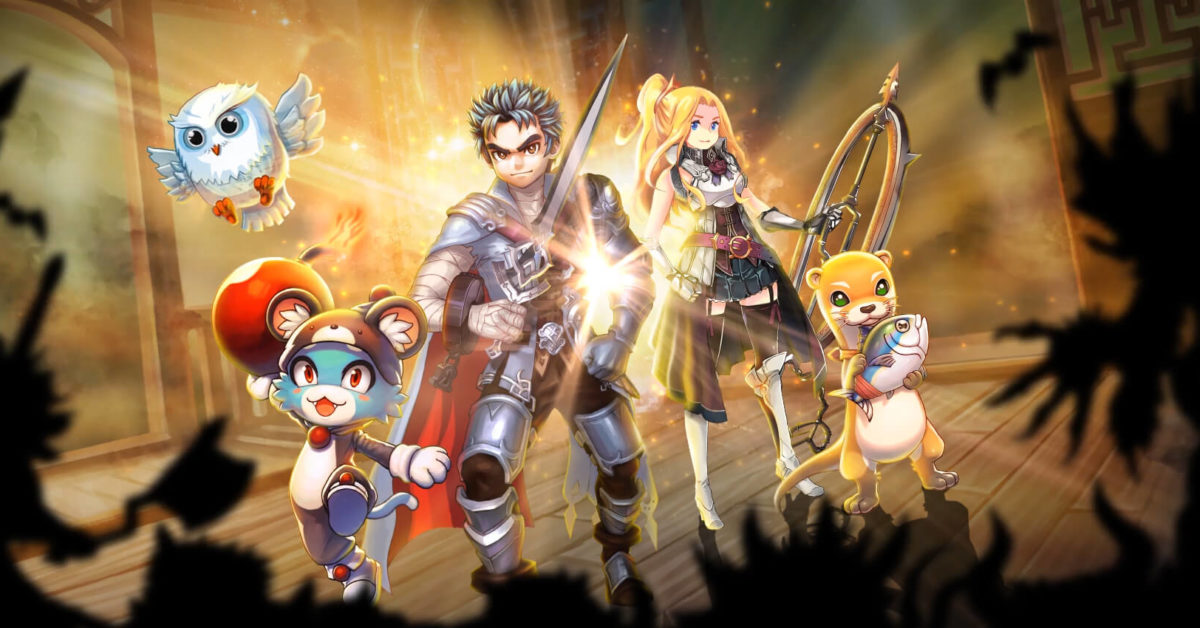 Gameforge has revealed this week that they have released the biggest content update for NosTale, which you can play now. Among the new additions are a new challenge mode, a new longer raid, six new pets to call your own, a new set of tattoos to collect, and a bevy of new quests for you to embark on. If anything, this update feels like an entirely new era in the game as you are getting what feels like a year's worth of content thrown at you all at once. You can read up on the new additions below as well as see the latest trailer showing off everything you can do.
The New Challenging Game Mode – The Celestial Spire: In this new solo mode players have to defend the Light Totem on every level against ever-increasing enemies, only supported during combat by their loyal NosMate pets. Upon entering the Celestial Spire, all buffs are removed, consumables cannot be used, and other players cannot teleport in. However, those who take on the challenge can customize their specialist cards, fairies, and equipment as they progress. Rewards await those who emerge victorious! In addition to the usual gold and reputation, more precious items can be claimed at the new Celestial Shop including Celestial Spire Keys, raid seals, and the new pets that are even more combat-ready to face the Celestial Spire.
New Raid: Ascent into Darkness – The Assault of Lord Paimon: In the new 20-player raid atop of the Celestial Spire, the insidious Lord Paimon is breaking through from his hellish domain. A master of black magic and dark incantations, Belial's master requires champion level 20 or higher and drops a raid box containing high-end gear, accessories, material, and Production Scrolls. Demon King Paimon spreads a curse from the top of the Spire making monsters and pets stronger, but weakening humans and orcs who are protected only by the brilliance of the Light Totem as they travel up the Celestial Spire to stop him and his forces from entering the mortal realm.
New Pets – Introducing 6 New NosMates: Pets are not just cute companions in NosTale — they can also be partners that can help players out when they run into trouble, even as they take on the challenges lurking deep inside of the Celestial Spire. Each pet has its own abilities, such as increasing attack power or restoring HP and MP for players. Starting today, six new pets are available in the Celestial Shop, purchasable with in-game currency gained as players conquer different levels.
Tons of New Quests: With main quests, subquests, and daily quests combined, 60 more adventures are available! But that's not all; five new Time-Space missions where the goal is to defeat the monsters await.
New Tattoos & Runic System Update: How about some new ink? The "Corrupt Shadow" tattoo template looks devilishly good on players while they take on all these new challenges. Additionally, the rune system now allows up to six abilities, meaning players can obtain more powerful effects for their gear.