Its time for everyone to hear your symphony as the next Overwatch event has launched with Sigma's Maestro Challenge. As it has been with previous events, you're going to have to head into the game and spend a little time with your closest friends and bitter enemies to earn wins. Each win brings you closer to unlocking some goodies for the character, which this time around includes a new Legendary Skin for Sigma, which you can see int he picture here, looking like he ran through an orchestra and decided to keep wearing the instruments. From now until July 27th, you will be able to earn other limited-time rewards including a player icon, a legendary emote, and six unique sprays, for a total of nine new rewards with the skin included. That means you'll have to also watch some Overwatch on Twitch in order to earn the sprays.
Blizard has also created a brand new soundtrack for the occasion with Overwatch: Cities & Countries, featuring the themes of Overwatch maps and missions across the world, which you can check out at that link. We have more details and the trailer for you to check out.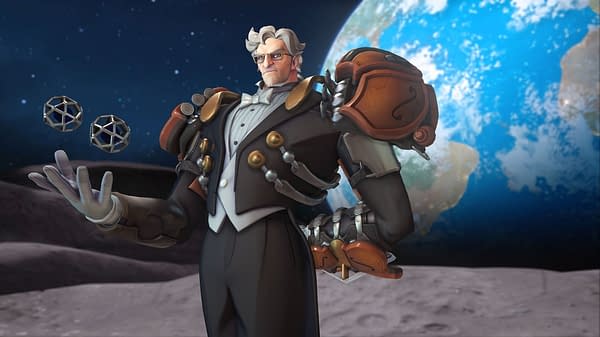 Overwatch: Play To Earn

Your wins in Quick Play, Competitive Play, or Arcade will earn you new player icons, a new emote, and a new legendary skin: Maestro Sigma!

3 Wins | 2 Player Icons
6 Wins | 1 New Emote
9 Wins | 1 New Legendary Skin: Maestro Sigma

Watch To Earn

Want more? You can watch Twitch streamers before, during, or after matches to unlock even more musical cosmetics. Tune into any Twitch streamer while they're playing Overwatch now through July 27 to earn six Sigma's Maestro Challenge sprays!

2 Hours Watched | 1 New Spray

4 Hours Watched | 2 New Sprays

6 Hours Watched | 3 New Sprays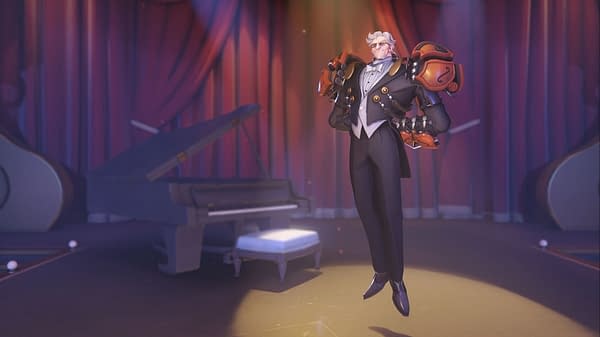 Enjoyed this article? Share it!