February 25, 2021
Yori Epskamp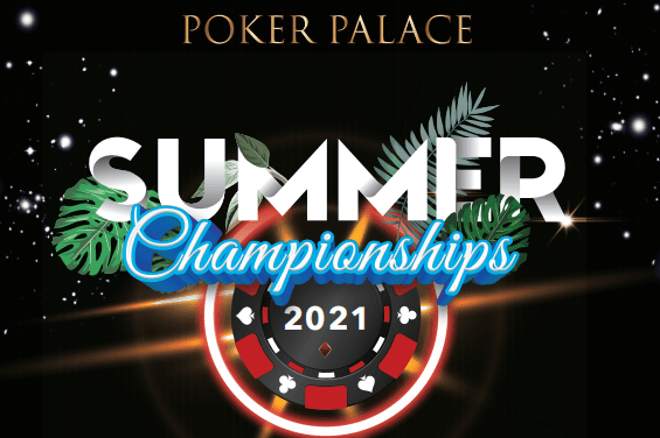 While those in the northern hemisphere might be facing the cold days of winter, the sun is shining as brightly as ever for those Down Under. With the gorgeous Australian summer sun at its peak, there's no better time to jump straight into the heated action at the Poker Palace Summer Championships in Sydney, located at Club Marconi. The two-week poker extravaganza is promising to deliver sizzling-hot action with nearly a million Australian dollars up for grabs.
Opening its doors back in 2008, the Poker Palace has grown from a small venue to become a household, nationwide name for poker in Australia, and one of the most prestigious rooms to play in. The Poker Palace is famous for raising the bar every time, with each quarterly series outdoing the previous one.
Don't miss all the action from Sydney – LIVE!
Bookmark the Poker Palace Summer Championships live reporting hub to follow along with live coverage on March 3-8.
Click here
For the Summer Championships, a whopping A$800,000 is expected to be paid out amongst the poker enthusiasts. The room features over 20 custom-build tables, sports professional dealers and is well-known for its welcoming staff and management.
The festival is already in full swing and kicked off on Feb. 21 with the A$1,100 Six-Max High Roller. This weekend, a A$550 Main Event Warm Up graces the calendar, with four total starting days. The prize pool for this event is expected to be A$100,000.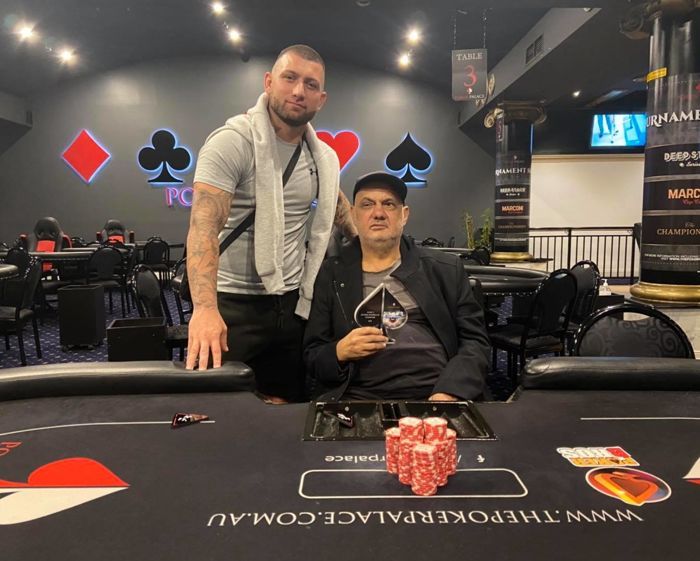 PokerNews to Live Report Three Events
For the first time ever, the PokerNews live reporting team will travel to the Poker Palace in Sydney to bring you all the action from the floor. Three events are headlining the series, with the A$2,500 High Roller kicking off Headline Week on Wed., March 3. With a whopping 100,000 in chips and 40-minute levels, players are expected to compete for a prize pool of at least A$150,000 in this two-day event.
The highlight of the festival is the A$1,150 Main Event. This five-day festival kicks off on Thu., March 4 and features four starting days. Players will receive 50,000 in chips and levels will be 45 minutes on starting days and 60 minutes thereafter. A prize pool of A$250,000 is estimated. The final table will be played on Monday, March 8th.
Last but certainly not least, Monday will also feature a A$5,000 Super High Roller, big enough to draw attention from out-of-state players to fly in and compete for large sums. Players receive 100,000 chips, with late registration open for six levels for this one-day event.
If you're in Australia and love poker, this is where it's happening! COVID-19 procedures have been put in place and tournament directors will advise in case of a lockdown. To find out more information, visit Poker Palace on Instagram, Facebook or go to the website for more details.
Learn all about the Poker Palace at Club Marconi right here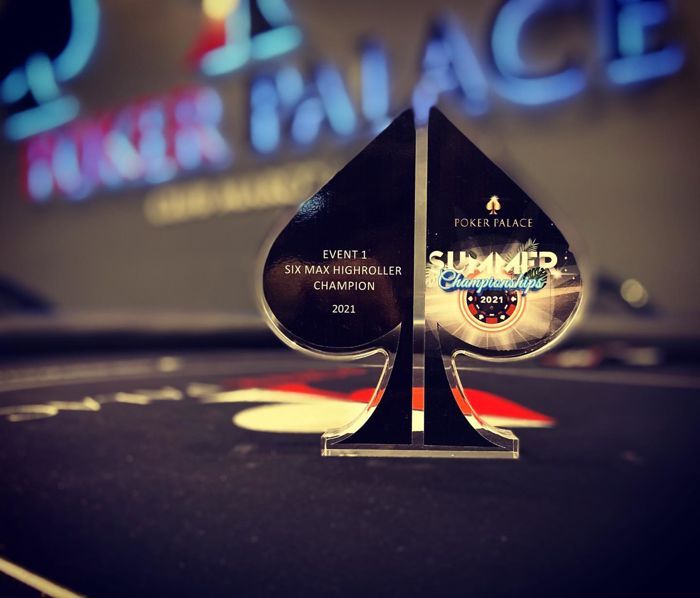 Poker Palace Summer Championships Headline Week Schedule
| Date | Time | Event | Est. Prize Pool | Buy-in | Starting Stack | Level Duration | Late Reg. |
| --- | --- | --- | --- | --- | --- | --- | --- |
| Mon., March 1 | 7 p.m. | Teams Event | – | $500 | 20,000 | 20/30 mins | Level 6 |
| Tue., March 2 | 7 p.m. | High Roller Satellite | $10,000 | $250 | 30,000 | 25 mins | Level 6 |
| Wed., March 3 | 4 p.m. | High Roller Day 1 | $150,000 | $2,500 | 100,000 | 40 mins | Level 13 |
| Thu., March 4 | 4 p.m. | High Roller Day 2 | – | – | – | – | – |
| – | 5 p.m. | Main Event Day 1A | $250,000 | $1,150 | 50,000 | 45 mins | Level 13 |
| Fri., March 5 | 5 p.m. | Main Event Day 1B | $250,000 | $1,150 | 50,000 | 45 mins | Level 13 |
| – | 7 p.m. | Super High Roller Satellite | $10,000 | $550 | 30,000 | 30 mins | Level 6 |
| Sat., March 6 | 12 p.m. | Main Event Day 1C | $250,000 | $1,150 | 50,000 | 45 mins | Level 13 |
| – | 6 p.m. | Main Event Day 1D (Turbo) | $250,000 | $1,150 | 50,000 | 25 mins | Level 13 |
| Sun., March 7 | 12 p.m. | Main Event Day 2 | – | – | – | – | – |
| – | 6 p.m. | Bounty | – | $550 (250+250) | 50,000 | 25 mins | Level 6 |
| Mon., March 8 | 2 p.m. | Super High Roller | $150,000 | $5,000 | 100,000 | 40 mins | Level 6 |
| – | 5 p.m. | Main Event Final Table | – | – | – | – | – |