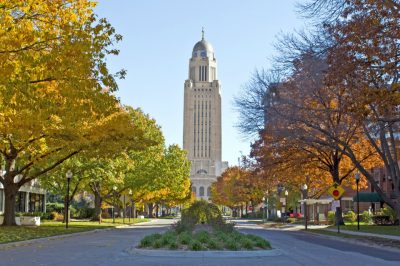 The middle of the week saw the supporters of Nebraska-based keno lotteries and the state lottery officially reveal they oppose the prolonged proposal that seeks to make casino gambling legal at horse racetracks across the state. According to the casino gambling expansion's opponents, such a step would have an extremely negative effect on lotteries and can even end up shutting down their operations, along with gaming services offered by Nebraska charity organizations.
The state-wide group Nebraska Cooperative Government, which has been created by over 100 local counties, villages and cities to administer a joint lottery within the communities, issued a written statement explaining that a straight-forward reading of the texting of the proposed Initiative 430 would basically put a restriction on basically all games of chance on the racetracks on the territory of the state.
According to the proponents of the proposal, if the amendment is implemented to the legal framework of the state, it could effectively remove the legal authority for raffles, bingo and pickle card gaming that are currently offered by charities in Nebraska, as well as the state lottery and keno lotteries held by Nebraska villages, cities and counties.
The language of the proposed initiative states that the offering of games of chance is allowed only by legal gambling operators within the enclosures of licensed horse racetracks.
Opponents Say Lottery Operations Could Even Shut Down If Proposed Amendment Is Approved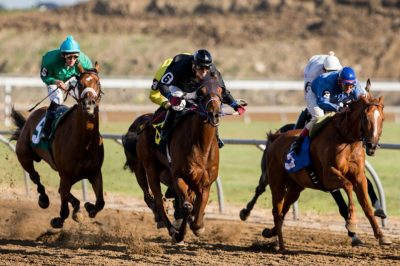 As CasinoGamesPro previously reported, Initiative 430 is set to be placed on November 3rd general election ballot. The proposal was primarily sponsored by the economic development corporation Ho-Chunk Inc. that is currently owned and run by the Winnebago Tribe of Nebraska.
Currently, horse racetracks in Nevada operate at or in close proximity to Lincoln, Columbus, Omaha, Hastings, Grand Island and South Sioux City. There have been rumors that new racetracks could be added in more local communities throughout the state in case Nebraskan voters give the green light to the aforementioned initiative on the November 3rd ballot.
The existing legal gaming activities in the state have generated lottery sales worth $390 million and new lottery proceeds estimated at approximately $40 million since 1990. As explained by Nebraska Cooperative Government, the proceeds generated from such activities are allowed to be used only for purposes that would be beneficial for the community.
Now, the organization warned that the enactment of the initiative could result in a significant decline in the economic viability of local businesses such as restaurants, taverns and bars that usually host such government lotteries.
Along with Initiative 430, two more gambling-related proposals are set to be included in the November 3rd ballot – Initiative 429 and 431. All three of them will have to get the approval of state voters on Tuesday in order for commercial casino gambling to be legally permitted in Nebraska.